Unique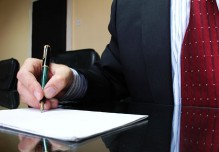 Your top-quality executive CV will not be one of those generic CVs that are written by typical generic CV companies, and are based on myths and use old-fashioned and ineffective CV writing techniques.
On the contrary, your own CV will be written by a vastly experienced top UK executive CV specialist using new, radical and pioneering CV writing methods that have been specially developed by our head writer and arguably the UK's top CV writer, Paul. These methods have their base sales and marketing principles, and our tried and tested to achieve outstanding results in the executive job market.
Significantly, your CV will be unique, original and written specifically for you, your circumstances and your own personal executive career goals.

Your CV
It won't look like a typical/standard professional CV, and it won't sell you short like one either